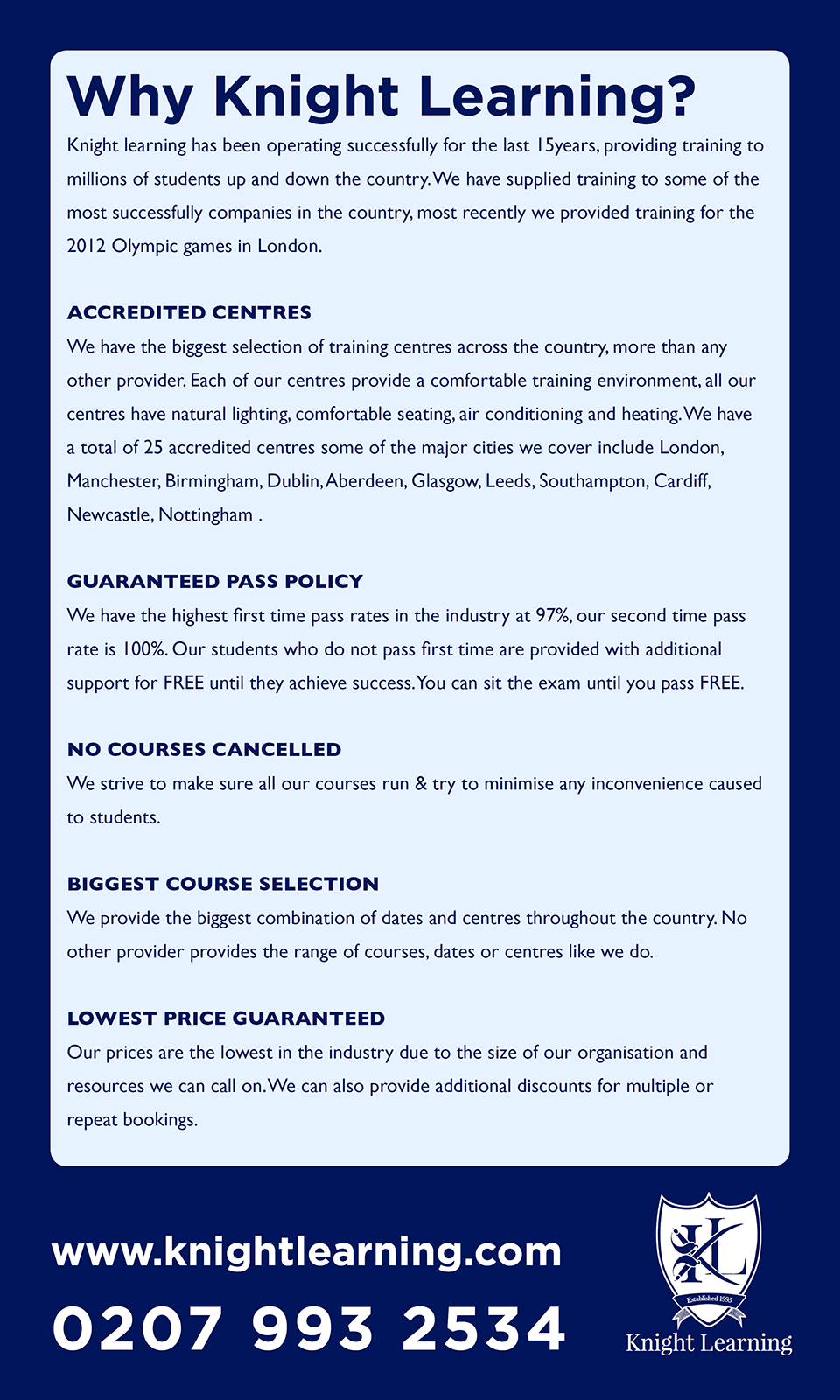 WHY KNIGHT LEARNING???
Knight learning has been operating successfully for the last 15years, providing training to millions of students up and down the country. We have supplied training to some of the most successfully companies in the country, most recently we provided training for the 2012 Olympic games in London.
ACCREDITED CENTRES
We have the biggest selection of training centres across the country, more than any other provider. Each of our centres provide a comfortable training environment, all our centres have natural lighting, comfortable seating, air conditioning and heating. We have a total of 25 accredited centres some of the major cities we cover include London, Manchester, Birmingham, Dublin, Aberdeen, Glasgow, Leeds, Southampton, Cardiff, Newcastle, Nottingham .
GUARANTEED PASS POLICY
We have the highest first time pass rates in the industry at 97%, our second time pass rate is 100%. Our students who do not pass first time are provided with additional support for FREE until they achieve success. You can sit the exam until you pass FREE.
NO COURSES CANCELLED
We strive to make sure all our courses run & try to minimise any inconvenience caused to students.
BIGGEST COURSE SELECTION
We provide the biggest combination of dates and centres throughout the country. No other provider provides the range of courses, dates or centres like we do.
LOWEST PRICE GUARANTEED
Our prices are the lowest in the industry due to the size of our organisation and resources we can call on. We can also provide additional discounts for multiple or repeat bookings.