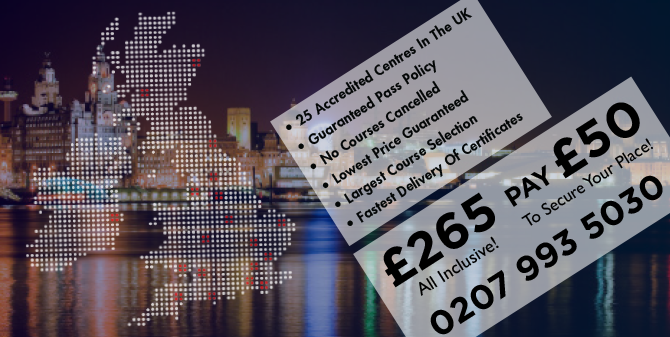 First aid training is very important. Knight learning offer 3 Day First Aid Training Course
Even though you take every precaution to prevent accidents from occurring in your workplace, a situation requiring first aid is inevitable.  Accidents happen, and when they do, you need people on site who can provide the care needed that could be the difference between life and death.
Knight Learning offers a 3 day first aid training course that can teach you and your employees important information that will prepare them for any first aid situation.  This HSE Approved First Aid at Work training will include several different modules that will prepare employees for dealing with these situations, and will allow them to earn the certification that is required by law.  This course will include:
Training in first aid assessment to determine the nature of the problem.
In-depth training on how to properly use all equipment that is available in the workplace.
The proper methods required to record all accidents, how they happened, and what was done in an effort to administer first aid.
Proper procedures that will prevent the possibility of cross contamination and infection.
The treatments required for treating those who are having seizures, bleeding profusely, choking, or going into shock as a result of their injuries.
How to properly administer CPR for those suffering from heart attack.
The proper ways of dealing with treatments for possible bone or spinal cord injuries, burns or scalds, poisoning, and anaphylactic shock.
How to recognize the symptoms of serious illnesses such as strokes, diabetic coma or low blood sugar, asthma, heart attack, and epilepsy.
Each year, thousands of people die as a result of an injury or illness that occurred while on the job.   In many cases, if someone had been available to provide immediate first aid, lives could have been saved.  There are also thousands of injuries that occur in the workplace that result in workers being unable to work in their normal capacities.  This can become quite expensive, especially if the employer failed to have anyone on staff that could have handled the treatment properly to prevent further injury.
By enrolling employees in our HSE Approved First Aid at Work training, you will be providing peace of mind to your employees, as well as ensuring that you are in compliance with the laws.  Don't be one of those employers who is left with the task of informing a family member that there has been a horrible accident, provide your employees with the skills they need to save a life and prevent further injury.  Even if you have never had an accident, the possibility is always there.
Candidates who complete our 3 day first aid training will have the necessary skills to save lives and prevent further injuries.  Upon completion of the course, attendees will receive HSE certification that is valid for three years.  Even though the laws do not require it, we strongly recommend that anyone who completes the course take a refresher course each year to maintain their skills.